30.05.2011
Hi!
I took a little break from blogging because I sold my house and bought a new one. I  know, I know, we are moving how am I going to regale you with tales of my neighbours? Obviously, I am going to miss, "Get me a beer, faggot!" But luckily we aren't moving until after the Canada Day long weekend – so we will certainly get our fix before we leave.
Also, I have been putting off writing this entry before I did all the things that needed doing. I was catching up in Ashtanga-blog world and some folks have gone private, some are missing, and I read some stuff that totally bummed me out and made me not feel like blogging for a while. Sadly, I even did my taxes before I wrote this. My 2009 taxes.
Anyway, I know lots of my peeps think the politics of yoga and particularly of Ashtanga Vinyasa Yoga are boring, and I sort of get it. 99% and all that, why all the blah blah blah. Personally, I like to think about it. I think we are at an interesting time in this practice. When we were in New York studying with Sharath, it felt quiet – certainly much more quiet than with Guruji. Sharath certainly has a student base that come to Mysore – but it struck me that he is still building his student base in the West.
I have friends who study different disciplines – Capoeira and Tae Kwon Do – and we talk about traditional practices, splits and changes to the system and how they chose the path they are on. Time, exposure and a bit of fiscal motivation seem to reveal the differences. Opinions happen. Some voices get louder than others, things change. Completely sane and rational people decide to choose a different path, and other equally sane folks stay the course. They choose their path based on what they need.
Funny, how all the interweb strife – that has nothing do to do with me really –  made me feel very reactive. It was a good lesson for me, because it reminded me of one of the big reasons I need this practice. Without it, i am a crazy reacting-machine. That is just my own personal journey and many people have told me that painting, sudoku, and gardening elicits the same feeling of liberation. I was listening to the radio the other day and I heard skydivers talk about the meditative qualities of falling thousands of feet. I'm glad I don't have to jump out of a plane.
I used to study vinyasa, and truly I owe a debt of gratitude to my past vinyasa teachers for introducing me to self-practice and getting me stoked on yoga. I find it hard to believe that anyone would think that traditional teachers are strict autocrats intent on hurting their students and robbing them of their true destinies, just like I don't think vinyasa teachers are watering the work down to appease students. If you are interested in money or power – you just would never go into teaching yoga.  There are a handful of self-practice programs and two traditional mysore options here in Toronto. I think I know everyone who teaches these programs and they are all very serious and thoughtful about their craft. I think to say or imply otherwise, is unfair.
There is this part in the great Canadian movie, Hard Core Logo. It is the band's last show, the guitarist and the lead singer have just had a fist fight, and the bassist, off his meds, walks up to the microphone and repeats:
"In the end, its love."
You should see it if you haven't.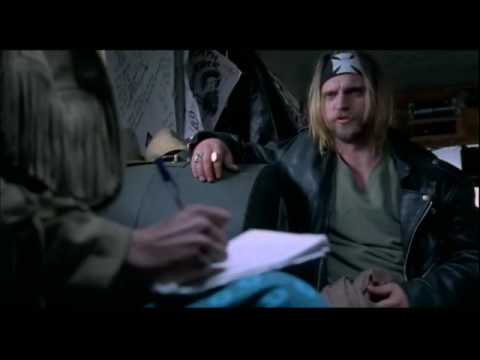 On Mother's Day we walked through the Necropolis – one of Toronto's oldest cemetaries. On the older graves, names and dates had been rubbed away. Many of them, we could only read the person's place in their family: Mother, Father, Daughter. Looking at those graves, for the first time, I wanted to be buried when I die.
In the meantime, I do want to be a better person. I want to be a better friend, and I want to work harder at giving more to my community and at the causes to which my heart responds.
i'm not sure my yoga practice really matters all that much. What does seem to last and matter are the people left at the end of the day that want to belong to me. Our names and stations in life fade pretty quickly. Our practices, our jobs – they are make-work projects for the bigger picture of what we are to the people who follow us.
and in the end, its love
and in the end, its love
and in the end, its love
pax.