02.01.2012
Since, i don't know, maybe June I have been working on Pincha Mayurasana. That is a really generous way of saying I am totally stuck. David wants me to come up with both feet, like this: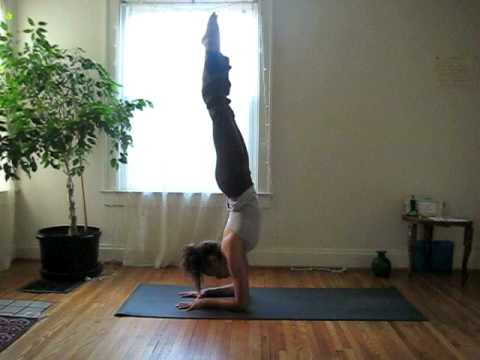 Laruga makes it look kinda easy. This is how I look every morning:
Except the room is warmer. But I think the sour donkey expression is pretty dead on.
Is it weird that I like being stuck on a pose? I mean, I don't like flailing around my mat every morning. But I love the "yes you can" part of Ashtanga Yoga. Every morning I think, "Oh! maybe today!" And then, "Oh well, maybe tomorrow!"  And honestly, only a small teeny tiny part of me thinks, "I wish I could switch bodies with Laruga to do Pincha"
I think I am actually happy doing my donkey kicks! Hurray! yoga worls.